Janis Music Co. was founded by Edward and Jeannette Janis in 1962.
Ed grew up in White Plains NY and as a a young musician and big band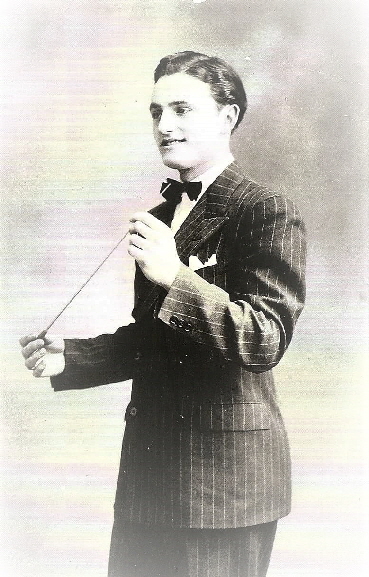 leader he toured the east coast in the late 30's and forties. He was introduced to 16 yr. old Jeannette Bougeois by his brother George and she soon became lead singer for his band in Massachusetts. Four months after the attack on Pearl Harbor, Ed joined the Air Force an
d was stationed at Westover Field. It was 1942 and during Christmas, Ed received a three day pass and he and Jeanette were married. After the war, the Janis's moved west and eventually settled in Monterey California where Ed worked at American Can Co. on the famed Cannery Row by day and began working as a bass guitarist at the Casa Munras Club (which still operates today) at night..
In 1949 theSardine fishing industry began dying out and Cannery Row was experiencing a number of mysterious fires and Cannery closings. American Can Co. gave Ed an option to transfer to either Oakland or Stockton. Since the couple were both from small towns, they decided to live in Manteca. Some time later, Ed stopped working for American Can and started selling real estate for Antone Raymus. In 1962, after opening Manteca's first music store, Ed continued to play, starting a small group called "The Continentals". As each of his three sons came of age they joined the group: Tim played guitar and sang, Eddie played drums, and the youngest, George, played keyboards. The group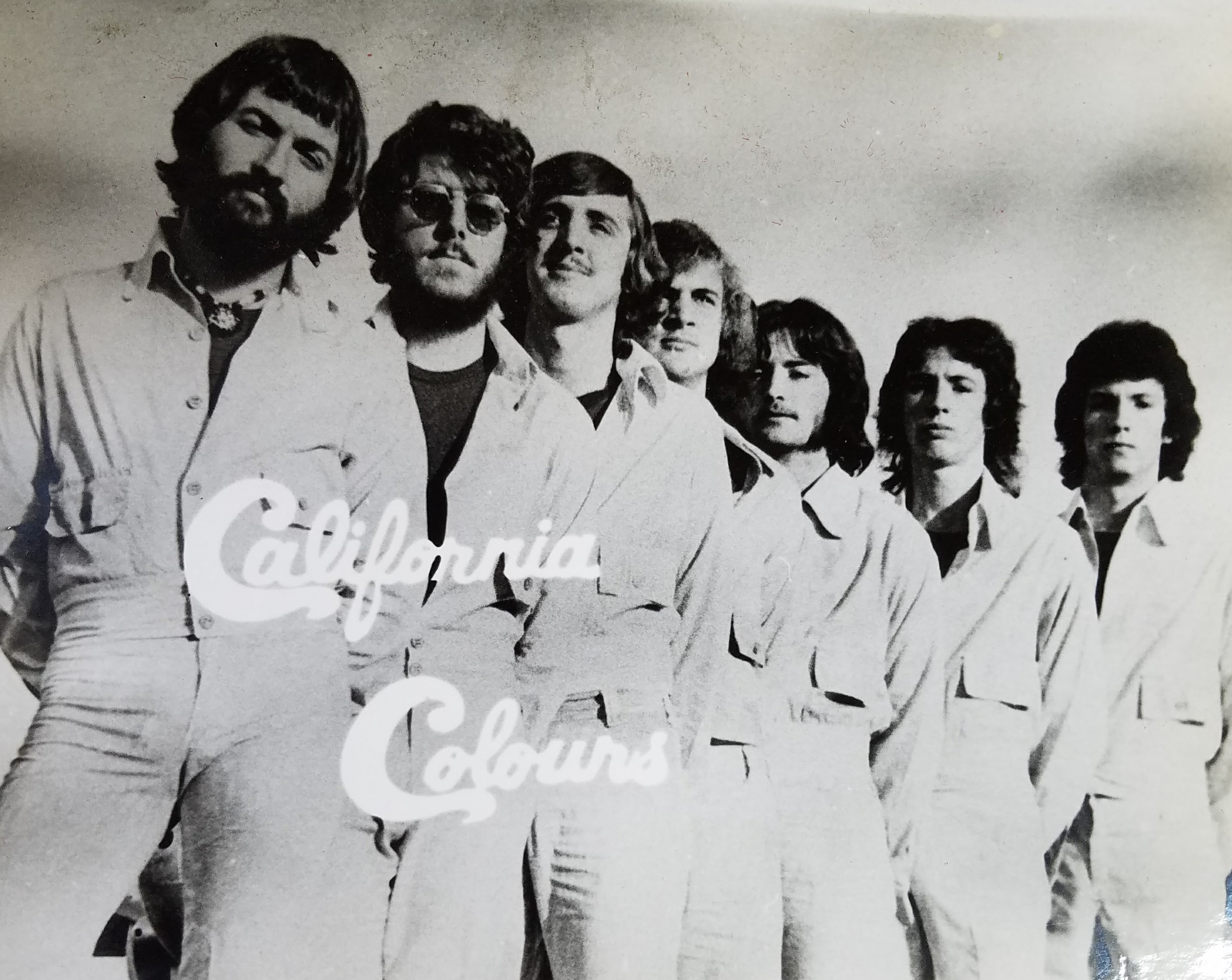 was renamed California Colours in 1970 and continued to perform throughout Northern California. The group grew to nine pieces with bassist Larry Hart and the addition of a four man horn section and an occasional special guest artist, returned to the big band style, they specialized in Chicago, Tower of Power, Blood Sweat and Tears and other horn bands of the day.
In 1980 the Janis family opened a second store in Tracy. Tim was operating a teaching studio at the time and this move merged his studio operations with a full line retail store. Moving into a small storefront on 10th St. the business thrived and soon was moved to much larger location at 53 w. 10th where Coast to Coast hardware had been. George, with a six year background in electronics and instrument repair, opened a full-time electronic repair department in the new store, while Tim ran the retail side of the store. The store was an instant success. The electronic repair business continued to grow repairing musical instruments, amplifiers, home and car stereo systems.
After the passing of their father in 1985, Tim and Ed began thinking about a career change and in 1992, left the business. Eddie purchased a gunsmith business and moved to northern California. Jeannette followed shortly after moving to Redding to be with her daughter, Louise (Janis) Ramshaw and Eddies daughterJordan (JT). At that time, George was planning a 3rd store in Modesto but upon seeing Eddies departure, George returned to the Manteca store. Favoring guitar repair to electronics, George continued repairing stringed instruments and soon became one of the most recommended repair shops in the valley. Shortly after, Tim sold the Tracy store and retired from retail. He continues to teach guitar from his home in Modesto.
Today, George and his wife, Inda, continue the traditions taught by his father, honest repair work and expertise in music products and services. George is uniquely qualified to handle any question or problem related to your music needs. In addition to sales and service of instruments, Janis Music Co. has built a solid reputation for their quality music instruction programs. With the diversity of nine teachers on staff, Janis Music Co. can handle any and all of your music instruction needs.